Charge-M8 Delta Universal AC Workplace Charger - 3 - 22KW 32A Single & 3-Phase 4G + RJ45 + Wifi
The Charge-M8 Delta is our best versitile charging unit designed for the workplace and hospitality sectors. Its modern sleek look along with fully packed features puts it ahead of the competition. 
Key Features
Configurable between 3 - 33kW depending on incoming power supply
Can operate in single, 3 phase and 3 to 1 modes
Supports 4G, ethernet or WiFi communication
Single & double charing options (One charging unit can simultaneously supply two EV's with 22kW of power each)
Smart operation control using Charge-M8 App, RFID cards or simple plug & charger
See description below for further features and detail.
Charge-M8 Delta Universal AC Workplace Charger - 3 - 22KW 32A Single & 3-Phase 4G + RJ45 + Wifi
The Charge-M8® Delta Home & Office charger has the perfect blend of functionality combined with Smart operation control using the Charge-M8® APP, RFID Smart Card, or the charger can be configured to plug & charge if installed in a private environment.
With a Type 2 outlet socket with hinged flap, any Type 2 cable can be used with this charger. Compatible with all major brands of Electric Vehicles & Plug-in Hybrids, just use a cable to suit your vehicle and a Type 2 charger connection.
Multi Mode Adaptable Charging
The clever technical experts at Charge-M8 have created a universal AC charger. This unit can be configured between 3 to 33 kW depending on incoming supply - a great way to future proof your installation. In addition, it can be configured to operate with single,3 phase and a 3 to 1 modes. 
With a maximum output of 22kw, the Charge-M8® Delta can charge your EV up to seven times fater than a 3kw charger.
Secure Charging with the Charge-M8® APP
Easy control with the Charge-M8® APP, you're in control of who can use your charger - no APP, no charge!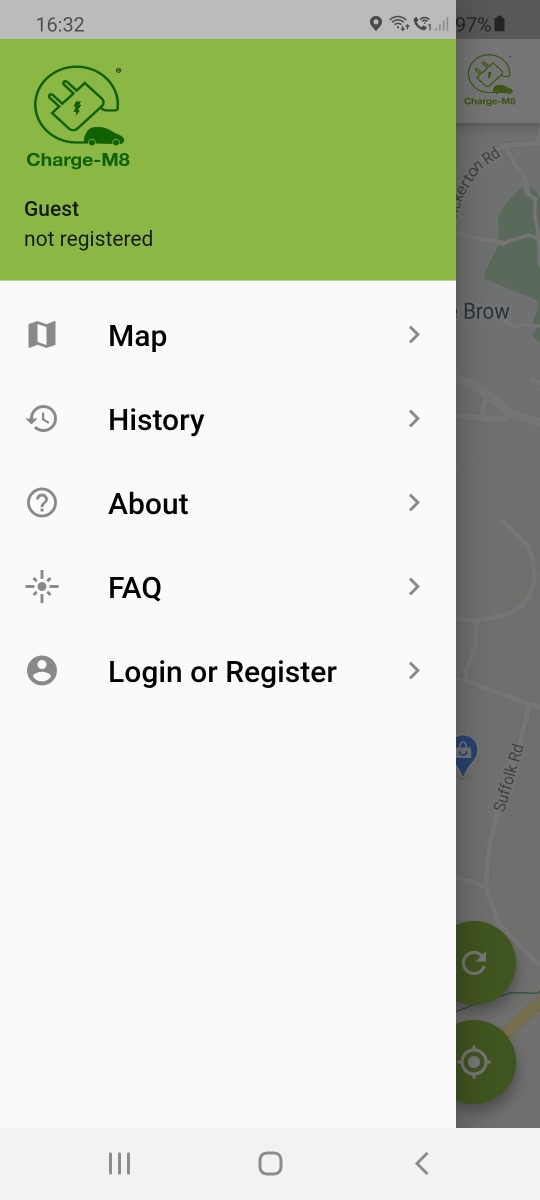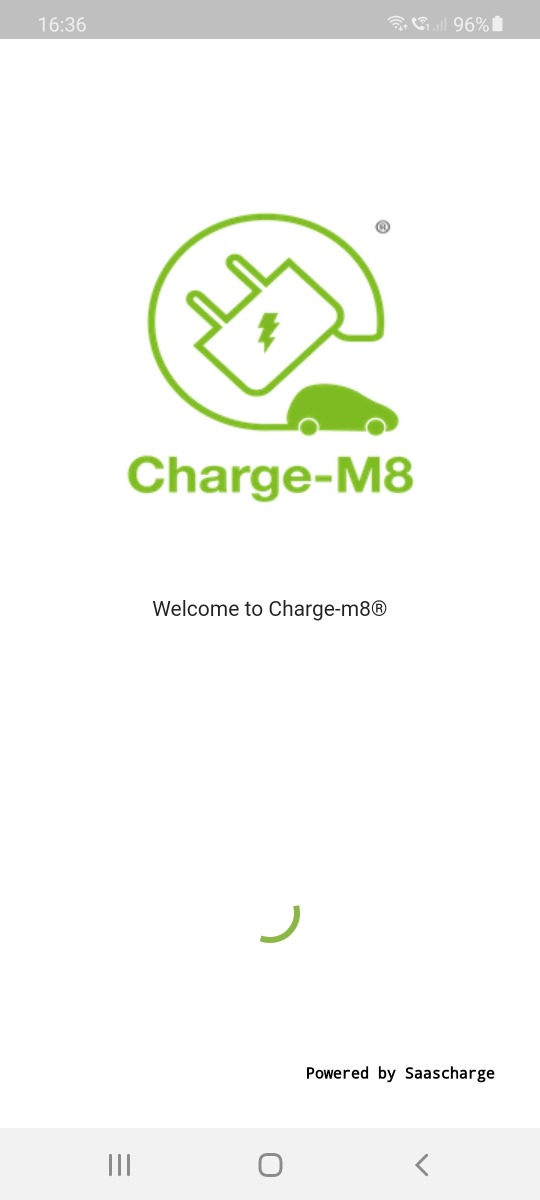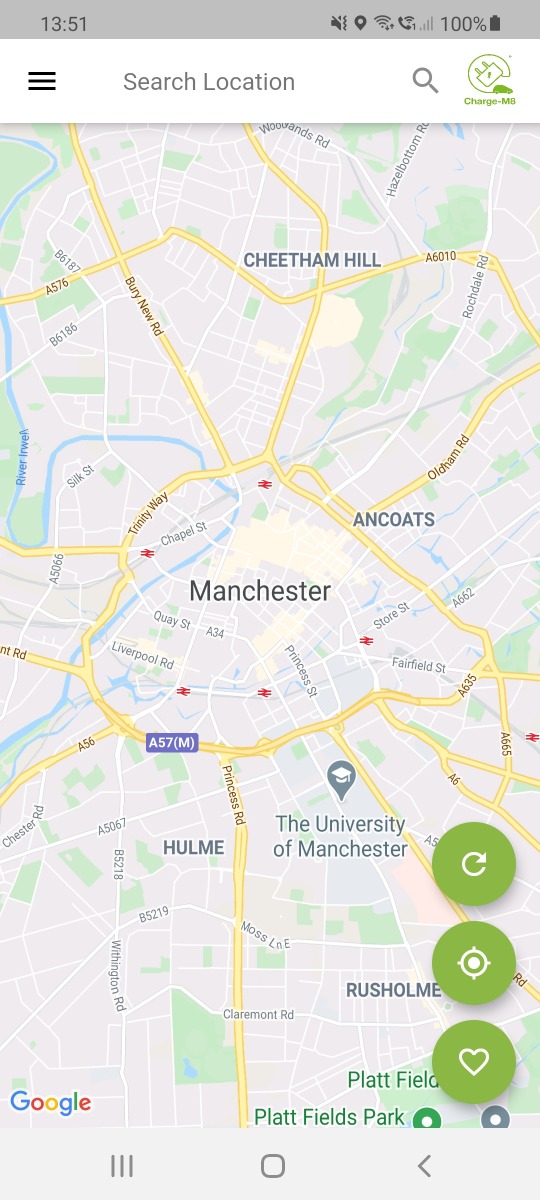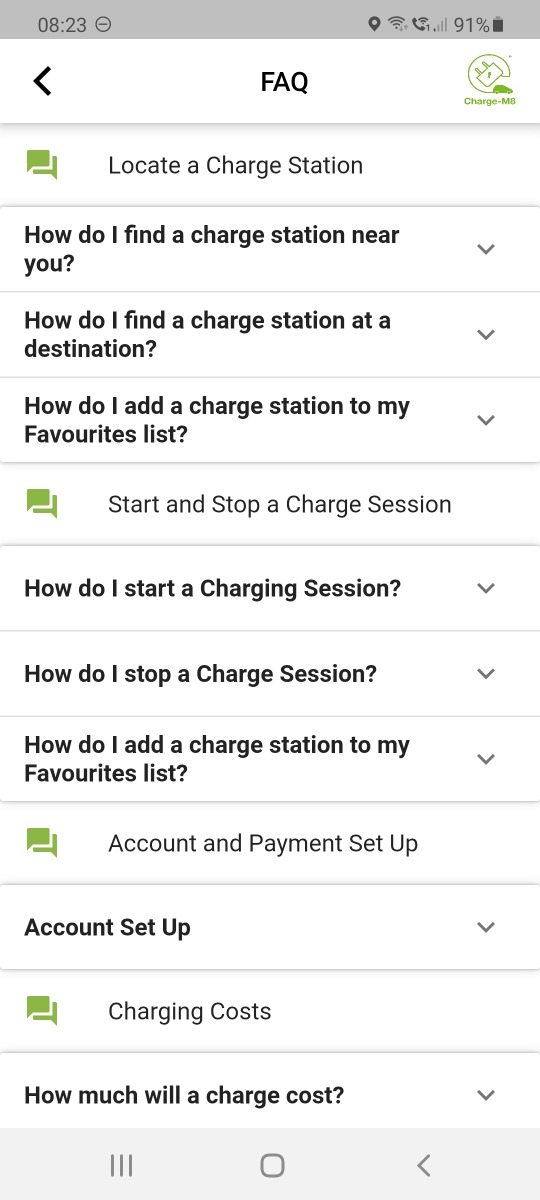 Easy Installation
The very smart people at Charge-M8® make their electric vehicle chargers so simple to fit. Supplied pre-commissioned with clients required connectivity options, once installed the unit will automatically connect via the chosen network adaptor.
Safety
Full smart sensing and vehicle compliant, with clear status display and automatic shut off. 
Earth Protection
The Charge-m8® Delta EV Charger includes built-in PEN fault sensing that protects
against the loss of earthing.

An integrated circuit constantly monitors the earth and neutral and immediately
places the charger into its fault mode in the event of a fault/potential fault,
disconnecting the Live, Neutral & Earth from the vehicle.

In compliance with Amendment 1:2020 of the 18th Edition, Charge-m8® chargers
with integrated earth protection do not require the installation of additional earth
rods or transformers and ensure safe operation when connected to common PME
(Protective Multiple Earth) systems.
Approvals
CE Approved
FCC Approved
OZEV Approved for both domestic (EVHS) and workplace (WCS) grant schemes
Warranty
All Charge-m8 Chargers come with a 3 year warranty against manufacturing defects (subject to registration).
| | |
| --- | --- |
| Voltage: | 400 ±10% VAC |
| Frequency: | 50/60hz |
| Power:   | 22kw |
| Current:   | 32 A |
| Earth Protection:  | Built-in PEN Fault Sensing |
| Phase: | Three | 3P+N+PE |
| Connectivity:  | Wi-Fi | RJ45 Ethernet | 4G |
| IP Rating:  | IP65 |
| Connection: | Type 2 |
| Warranty:  | Up to 3 Years |
| OLEV/OZEV Approval: | Pending |
More Information

| | |
| --- | --- |
| Manufacturers Part Number | 450-2065 |
| Manufacturer Part Number | 450-2065 |
| Condition | New |
| Barcode | 5060797370811 |
| Barcode | 5060797370811 |
| Manufacturer | Charge-m8 |